Free Brochure: Workforce Management Solutions
Achieve the right balance between productivity, efficiency & service.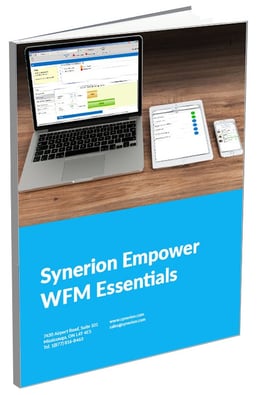 With anywhere from 20-70% of operational costs going toward labour, optimizing productivity and controlling costs are critical to success.
A workforce management system can help you achieve that success. With access to your company's comprehensive workforce data you can:
Identify trends
Assess budget implications and risk
Plan absence management
Manage time and attendance
To find out more about how Synerion's Workforce Management Solutions can provide your organization with lasting value to meet your short and long term needs, fill out the form on the right.