Free Brochure: Synerion Analytics
Analyze and compare data across all Synerion solutions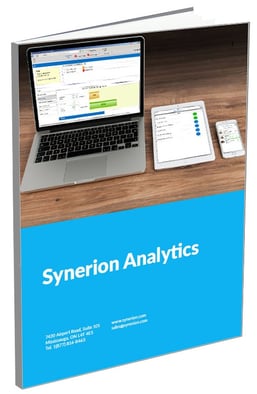 Get an up-to-date view of your company's human resource performance with Synerion's business intelligence system.
Take advantage of advanced reporting and analysis to help make decisions that affect the cost, productivity and management of your HR department. Check out these other great features:
Increased transparency

Track changes and trends

Immediate response and instant corrective action

View and analyze current and historical data



To find out more about how Synerion Analytics can help identify trends, compare productivity levels across departments, pinpoint problematic areas and identify gaps, fill out the form on the right.