Free Brochure: Labour Costing
Manage project costs and evaluate data to maintain profitability objectives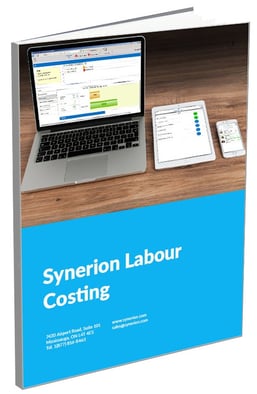 Being able to track labour costs in order to identify a task as profitable is essential for any business.
A proper Labour Costing system is a great way to keep track of costs. Check out our brochure to see how Synerion's Labour Costing system can help:
Allocate, collect and analyze work hours by task

Identify and analyze deviations

Track customer record keeping and billing




Identify and reduce non-billable hours



To find out more about how Synerion Labour Costing system can help facilitate the maintenance of business goals, even in dynamic business environments, fill out the form on the right.