Free Brochure: Absence Management
Manage employee absenteeism to meet your operational needs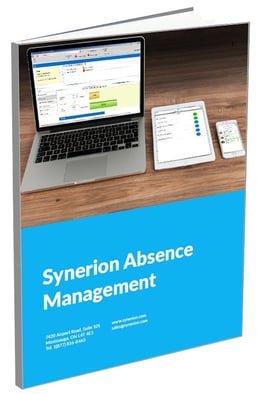 Absence from work is an employee's basic right, but too often it can be abused, which results in operational and financial damage. If not managed correctly, employee absence can also expose your organization to the risks that arise from non-compliance with the law.
Find out how the Synerion Absence Management System will help supervisors and department heads to plan ahead for absenteeism and keep your production moving forward.
Find out about:
The issues that arise from poor absence management

The main features of our software

The substantial benefits of implementing our software
Download your copy today!