Free White Paper: Automated Workforce Management Systems



Learn How to Cut Your Overhead, Not Your Workforce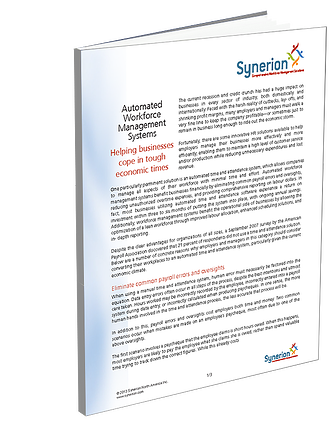 Like every business now-a-days, you are forced to do more with less. Fortunately, there are some innovative HR solutions available to help business owners reduce expenditures while continuing to maintain a high level of customer service and production.

That is why we created the following whitepaper. Find out the substantial value that you can acheive from implementing an automated workforce management system and how it will allow you to:
Eliminate common payroll errors and oversights

Reduce unauthorized overtime expenses

Create comprehensive reports on labour dollars

Gain a quick ROI with ongoing savings thereafter

Enhance your scheduling solutions
To find out more, fill out the form on the right to get your copy today.