Free eBook:

How to Avoid the 6 Most Common Pitfalls of Manual Time & Attendance



The Average Manual System Has an Error Rate of 8%.

How Many Mistakes Do You Make?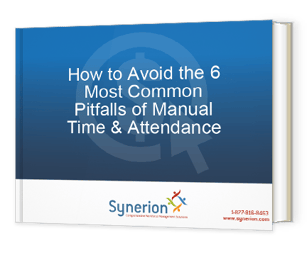 Regardless of the industry, employees are a business' number one asset and its largest expense. The secret to success lies in the ability to control this expense as well as to optimize the performance of this investment.
To help you get a better handle on your capital expenses we created this free eBook.

You'll find out:
The Methods to Eliminate Buddy Punching

The Tips to Increase Payroll Accuracy

How to Improve Your Time & Attendance Tracking
Fill out the form on the right to get your copy today.